PCSOFT Blog
PCSOFT has been serving the Smeaton Grange area since 2005, providing IT Support such as technical helpdesk support, computer support, and consulting to small and medium-sized businesses.
IT Lessons from NASA's Mars Rover Program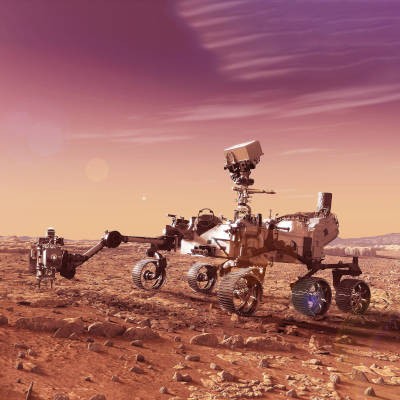 In light of the recent successful touchdown of Mars Rover Perseverance, it reminded me of a really fun story I read about a technical issue that NASA had a few years ago, and how it's an extremely powerful message for anyone who relies on technology for their business.
Mars Rover Curiosity Brought Two Brains to Mars, and Had to Perform Brain Surgery Mid-Mission
I don't think I could present this story to you with a better title if I tried.
When you hurl a 2.5 billion dollar piece of equipment at a planet several million miles away, it makes sense to have some redundancies in place. The complexities of getting a car-sized piece of sensitive equipment to land safely on a planet that takes nine months to travel to are plentiful. It turns out NASA was on top of things when they sent Curiosity to Mars.
The rover was equipped with two identical onboard computers. These computers were to act as the rover's brain. As it turns out, something happened to one of the computers at some point during the mission. About 200 days into the two-year mission, one of the computers started to experience a glitch that took the device offline. The rover suddenly stopped saving data to its memory, and continued to ping NASA for further instructions. NASA would send it instructions, and the rover would respond back to NASA requesting instructions. In the end, NASA had to switch over to the secondary computer so the rover could continue to do its job.
Curiosity was no slouch. Remember how I mentioned how its mission was only two years?
Curiosity continued to function well for several years, and as of now, it's still operational. It has been on the surface of Mars in the name of science for about eight years. Guess it pays to have redundancies in place, right?
That's not where the story ends. It gets even better.
You see, the replacement computer on Curiosity started to degrade over time and start to have a similar problem. Fortunately, while NASA took the first computer offline, they continued to run diagnostics on it and were able to fix the issue remotely. The original computer was able to be restored. It had a little less memory than it did before, since NASA had to block off a small portion of the device that had been corrupted, but otherwise it was able to take over and control Curiosity.
It just goes to show how critical a good system of redundancies is.
How Your Business Can Benefit from Redundancies
First and foremost, your data needs to be redundant. In other words, it needs to be backed up.
You should never have any data or files that you care about stored on a single device. We recommend keeping your business data in a centralized location that is backed up to a secondary device, and then replicated securely in the cloud. That way, even a major disaster that causes damage to your internal IT infrastructure can't eliminate your data.
Secondly, having a spare workstation onsite can save the day when something goes wrong. If an employee workstation suddenly stops working, you usually have to wait for a part or a reinstallation of Windows before it is up and running again. This takes precious time. It's much faster to pull a spare computer out of the server room and boot it up. This workstation should be pre-configured in advance with most of the software and settings that your average employee needs.
Some businesses can even benefit from having redundant internet connections. If being online is mission-critical for answering phones, collaborating, and getting work done, it can sometimes make fiscal sense to have a backup internet connection for when the main one goes out. Having your infrastructure set up to switch to your alternative ISP automatically if the first one goes down means you won't see much of an interruption.
Redundancy can change the end result of any mission, whether it be to a distant planet or your next business milestone. If you want to learn how we can help give your business an edge, give us a call at 02 98730080.
Comments
No comments made yet. Be the first to submit a comment