PCSOFT Blog
PCSOFT has been serving the Smeaton Grange area since 2005, providing IT Support such as technical helpdesk support, computer support, and consulting to small and medium-sized businesses.
Keep Your Business Safe with These Best Practices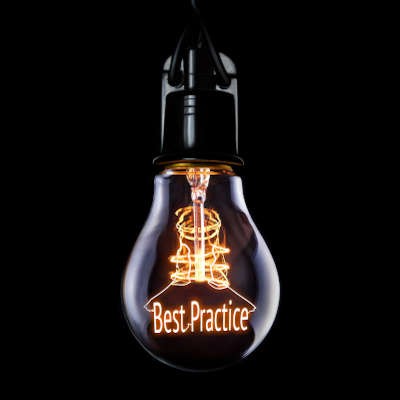 Security has to be a priority for your business. Oftentimes there is a disconnect between those aims and the practices used by businesses. This gap in vigilance can be just the place that hackers and other scammers look to as they attempt to steal what you have. This month, we thought it was important to provide you a few best practices to follow to keep your data and infrastructure safe.
Solid Security Practices
Effective security practices will require effort from you and your staff. You will all need to take the time to go through every aspect of your business' computing infrastructure to develop thorough policies that will ensure your business' IT systems are secured. To do so, your best strategy is to look at things situationally. Here are some examples of information you need to have to secure your computing infrastructure:
What qualifies as confidential data? When and how is this data normally shared? How is it accessed?
Who is responsible for maintaining the devices used for work? What alternate devices, if any, are approved? What process is in place for people to get their device approved?
How do employees transfer data? Do you have policies dictating how remote workers access internally hosted systems? What are the threat reporting processes?
If these questions haven't been answered, PCSOFT can help you through them.
Training
While many organizations tend to underestimate the importance of sufficient employee training, overlooking it could be a major problem, especially with the threats that are out there today. A business' employees have been shown to be that business' largest vulnerability, time and again, as there are multiple reasons an employee could spark security problems.
You can't expect an untrained employee to know how to mitigate and report threats, but one that is sufficiently trained can not only identify phishing and other malicious attacks, they'll know what to do when a situation arises. Yes, some attacks are perpetrated by standing and former employees, but ignorance and negligence are much more serious concerns for a business. Training them with today's best practices will reduce these concerns tenfold.
Tools
Every business needs to deploy some tools designed to slow down or eliminate threats coming in from outside their network. These include updated and patched firewalls, antivirus, VPN, and many more. If you think that your tools may be lacking, reach out to PCSOFT today and one of our professional technicians will help you.
Security isn't something that any business can afford to overlook. By working with a trusted IT provider, you will gain the tools and strategies that we use to mitigate threats and keep business rolling efficiently. To learn more about these measures, call us today at 02 98730080.
Comments
No comments made yet. Be the first to submit a comment