PCSOFT Blog
PCSOFT has been serving the Smeaton Grange area since 2005, providing IT Support such as technical helpdesk support, computer support, and consulting to small and medium-sized businesses.
March Is a Big Month for IT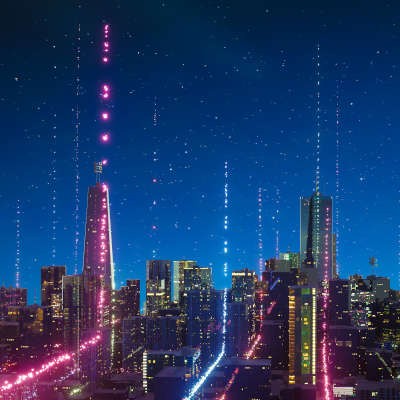 The calendar is chock-full of novelty holidays, March specifically starting with things like World Compliment Day (you look great, by the way) and ending with the very scientific Bunsen Burner Day. However, while things like National Pears Helene Day—March 15—are fun, some of these days touch on more important topics.
Let's go over some of the novelty days in March that can provide us with some IT best practices to keep in mind.
March 4, 2021 to March 5, 2021
We know, we know… it sounds odd for an IT service provider to promote a day that is specifically dedicated to not using your devices. However, this day can provide a well-deserved break from the stimulus that our technology funnels into our brains.
Back when smartphones were first reaching prominence in the market in 2009, many people voiced concerns about the impact these connected devices would have on the mental health of people using them. In response, a Jewish arts and culture nonprofit's efforts to host tech-free Shabbat dinners grew into an international campaign to help people step away.
As proponents of a healthy work/life balance, we completely understand why time away from our devices is very important, even if it isn't on the "official" day to spend it. While it can be tempting to lose yourself in the latest hit streaming series or spend the evening poking at the latest silly application you downloaded, try something else instead… maybe taking a walk, reading a book, or playing with your pet for a while.
March 16, 2021
The Freedom of Information Act gave American citizens the right to access the records maintained by federal agencies for the first time in 1966. March 16 was chosen as the day to acknowledge it as it is the birthday of James Madison, the fourth president of the US who has been referred to as the Father of the US Constitution.
Madison was famous for his advocacy of an open and accessible government, a cause that advocacy groups like the National Freedom of Information Coalition have forwarded since. This makes the day of his birth an appropriate time for this holiday to fall.
March 31, 2021
As we have repeatedly gone on the record to say: every business in operation today needs to have a properly configured business backup in place. Businesses rely on a lot of data, so losing it would have catastrophic impacts on your operations.
Maintaining a proper backup can provide your business an insurance policy against data loss from a wide range of sources. Whichever of many potential disasters befalls your data, a backup ensures that you can pick back up and continue where you left off. We like to recommend that your backup consists of at least two copies of your data, one of which you keep onsite and one kept safely offsite in the cloud.
World Backup Day is meant to promote awareness into the importance of such backups in the hopes that more businesses prioritize them.
What other technology holidays do you know about?
March isn't the only month that features a tech-specific holiday. This year, we've already seen two in January (National Technology Day on the 1/6 and Data Privacy Day on 1/28) and one in February (National Clean Out Your Computer Day on 2/8).
Of course, this also doesn't mean that the efforts that some of these novelty holidays promote can't be observed year-round. Many of them—including some we mentioned here—should have ongoing impacts into how you run your business and maintain its technology.
We can help you out with that last part. To learn more about the various IT services that PCSOFT has to offer, reach out to us at 02 98730080.
Comments
No comments made yet. Be the first to submit a comment