PCSOFT Blog
PCSOFT has been serving the Smeaton Grange area since 2005, providing IT Support such as technical helpdesk support, computer support, and consulting to small and medium-sized businesses.
4 Traits Your Business Should Look For In Any Help Desk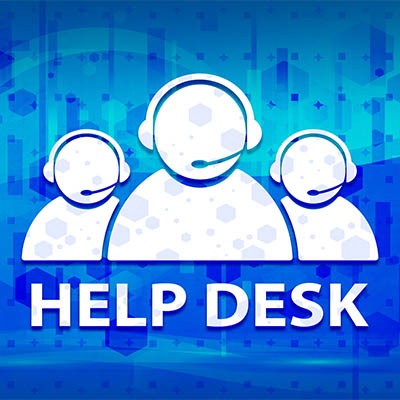 When it comes to getting the technology support you need to keep your business running, nothing beats a great help desk solution. Unfortunately, not all help desks have the same quality that you would expect from experts in the field. To help you make the best decisions about your business' technology support needs, we have outlined four key traits that you should look for in any help desk employee/solution.
Knowledge
The amount of issues that a help desk can help you with is directly tied to how much its technicians and support staff know. Perhaps more than anything else, your help desk needs to have knowledge in order to help those who are asking for help. Many help desks have solutions that provide an easily searchable database of known issues and their solutions, so asking the right questions and being able to provide technicians with enough information to best help them is also crucial for your employees.
Accessibility
If you can't get in touch with your help desk support, then they are not a very good help desk, are they? The best help desk solutions will give your organization multiple ways to get in touch with them. These methods might include traditional ones like phone and email, but there are other ways that make them even more accessible, including ticketing systems for tracking tasks and instant messaging for immediate assistance.
Reliability
The right help desk should be reliable in how well and how often they respond to requests for help. If you can't trust your help desk with a quick turnaround on important issues, then they are simply not a good help desk. Most help desks have what is called a service level agreement that outlines what kind of support you can expect from your help desk, including their responsiveness to potential problems you encounter.
Patience
We are sure that you have heard the saying, "Patience is a virtue." Well, in the help desk and technology support industry, we'd say that it's practically essential to providing great service. Think about the people who are going to contact the help desk frequently; many of them are not going to be well-versed in technology. You want to work with a help desk that understands the importance of patience when working with your staff.
PCSOFT can assist your business with implementing a help desk solution that gives your employees access to a help desk with all of the above. Not only can we help you with implementing a help desk with access to knowledgeable professionals, but we can also make sure that it is accessible and reliable.
Don't wait any longer to get the tech help you need to succeed! Give us a call at 02 98730080.
Comments
No comments made yet. Be the first to submit a comment