PCSOFT Blog
PCSOFT has been serving the Smeaton Grange area since 2005, providing IT Support such as technical helpdesk support, computer support, and consulting to small and medium-sized businesses.
Consumers Need to Prioritize Security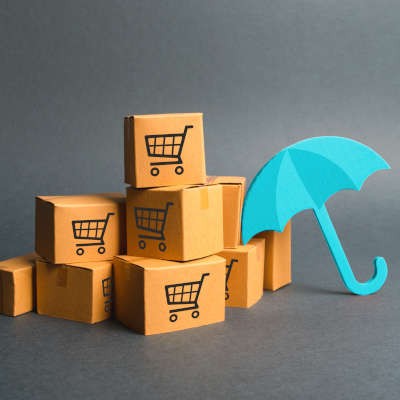 There has been a massive increase in online shopping since the start of 2020 and it is important that consumers do their best to understand the potential security risks associated with ecommerce, and how to navigate around them. This month, we discuss some of the best practices that consumers can follow when shopping online.
Growth of E-Commerce
Online transactional spending is at an all-time high. If you consider that before the COVID-19 pandemic hit last March that the global e-commerce market was already sitting around $9 trillion and growing at a rate of a little less than 15 percent per year, it would be fair to say that it is a major part of the world economy. The pandemic has moved a lot of brick-and-mortar retailers to depend on e-commerce revenue, making it even more essential to the well-being of the world economy.
With this remarkable growth comes opportunists who try to make a living by stealing money moving from place to place, whether through scams, hacking, or simple social engineering. This is why it is important for the general consumer to understand what practices to prioritize to keep their personal and financial information—not to mention their money—from falling into the wrong hands.
Protect Yourself While Shopping Online
There is no easier way to get the things that you want than to shop online. Today, you can order anything and have it delivered in mere days. In some places, services can have your goods to you the same day you ordered it. This astonishing tool for commerce comes with risk, however. There are people out there who see people shopping online as a way to swindle would-be consumers. Some will misrepresent items, some will run scams, and others will use your willingness to trust the ecommerce markets as a way to infiltrate your online life, steal your identity, and ultimately, your money.
The good news is that most online retailers are reputable, and you won't deal with many scams, but you never know when one will pop up. Protecting yourself, then, becomes extremely important. Here are four safety precautions you should take to keep from being a victim of online theft:
Make Sure Website Has a Security Certificate - Today, many websites use the Secure Hypertext Transfer Protocol (HTTPS) rather than the traditional Hypertext Transfer Protocol (HTTP) to encrypt any information that is entered into a browser. Today's retailers want a lot of information from their customers (they use it for a lot of different reasons), and if they don't have the necessary security built into the website, the chances that data will be lost or stolen increases substantially.
Educate Yourself - There are literally millions of websites you can shop from nowadays. Knowing which ones to trust is not as hard as you may think. You can get a good idea about what kind of organization you are dealing with by reading the rating and reviews found multiple places online. In fact, if you use Google Search to search for "_______ reviews", you will almost immediately get an idea of how the business operates. You should also remember that people have different ideas about what "successful service" looks like, so read several reviews to help you form your own opinion.
Consider Your Payment Options - As mentioned above, most online businesses are reputable and won't cause you any grief whatsoever, but having some idea about what financial instruments work best while shopping online is a good idea. If you can help it, you should avoid using your debit card to make purchases online. This is because if something were to go wrong, your bank will move slower than a credit card to resolve any issues. If you don't like the idea of using a credit card, there are also financial services you can use to protect your personal information. PayPal, Apple Pay, and Google Pay are a few options to consider.
Read the Fine Print - This goes for every transaction that you make, but online you have to know what the return and refunds policy is before you pay. Most places have very defined policies, but some will leave it up to individual sellers. Some may offer a grace period, while others will not offer returns of any kind. You should know this beforehand as scammers can use this information to trick consumers into worse situations.
The Internet is a great tool for consumers, especially in uncertain times. It is important, however, that you take the time to understand the risks you face and do your best to mitigate them. If you are looking for more great information about technology, business, and keeping yourself secure online, enjoy our monthly newsletter and stop by our blog.
Comments
No comments made yet. Be the first to submit a comment