PCSOFT Blog
PCSOFT has been serving the Smeaton Grange area since 2005, providing IT Support such as technical helpdesk support, computer support, and consulting to small and medium-sized businesses.
Managing Your Email Can Help You Be More Productive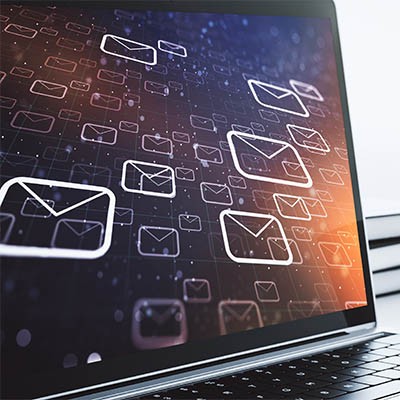 Wrangling an email inbox that has been left to its own devices for months can be a challenge, especially for those who sign up for email lists and never unsubscribe from anything. If this sounds like you, be sure to read on and discover ways that you can finally take back control of your email inbox.
First, we need to limit how many emails you receive on a day-to-day basis. Only then can we focus on cleaning up the mess they leave behind. Here are a couple of ways you can minimize new messages entering your inbox.
Send Fewer Emails
If you send fewer emails throughout the workday, you should, in theory, receive fewer emails, leading to a smaller number of emails hitting your inbox. Email is a more passive communication method by design, so if something isn't terribly important, reconsider whether or not you need to send an email. If you can send even just one fewer message every day, this can add up over time—especially when emails compound and more and more people get involved in the email chain.
You can also try more immediate communication methods from time to time, too, like picking up the phone and giving someone a call or sending an instant message. Not only will you get the answer you need faster, but you also might improve the communication dynamic of your office for the better.
Unsubscribe from Email Lists
While email lists can help you stay current on what's happening in your industry, you shouldn't be subscribing to every email list that has anything remotely interesting. Doing so can create major problems for your inbox, and important messages might even get bogged down because you are receiving so many emails a day.
When you are trying to get a grip on your inbox, one tactic is to unsubscribe from any email lists that you have not received any value from in the past month. At this point, we think it's reasonable to suggest that you are no longer interested in what the sender has to say. In the case of monthly newsletters, these messages should not be bogging down your inbox, but some organizations might be more intrusive with their marketing tactics than others. Most senders will include an Unsubscribe link in their emails, but be careful about these; you don't want to accidentally click on a phishing link.
Archive Messages When Possible
Sometimes the thought of deleting an important message can paralyze business owners into inaction, leading to folders and subfolders of old messages that may or may not actually be important. Hoarding emails in this fashion is unproductive, as they still take up space and are not exactly easy to navigate. We recommend using an archival system to safely put away your old and potentially unneeded emails.
This archival system should also be backed up and maintained the way any system on your infrastructure would, and it's a great way to limit the number of emails in your inbox. In fact, it might be beneficial to just archive any emails older than a set date rather than go through each and every one of them (after all, if it's older than six months, more likely than not, it's not that important). Most cloud-based platforms like Office 365's Outlook or Google Workspace's Gmail give you this capability.
Schedule Time Every Day
One of the best ways you can tackle your inbox is to break it up into smaller, more manageable chunks by setting aside a little bit of time each day to work your way through the messages. It doesn't have to be much time, but consistency is what will eventually erode away that mountain of unread messages. You might be surprised by how quickly you can get it under control.
Implement Spam Protection Solutions
A spam blocking solution can be incredibly helpful for preventing threatening or wasteful messages from ever hitting your inbox. In fact, PCSOFT specializes in equipping organizations with technology just like this to help your business thrive. To learn more about what we can do for your business, reach out to us at 02 98730080.
Comments
No comments made yet. Be the first to submit a comment