PCSOFT Blog
PCSOFT has been serving the Smeaton Grange area since 2005, providing IT Support such as technical helpdesk support, computer support, and consulting to small and medium-sized businesses.
Take Some Time to Consider Your Software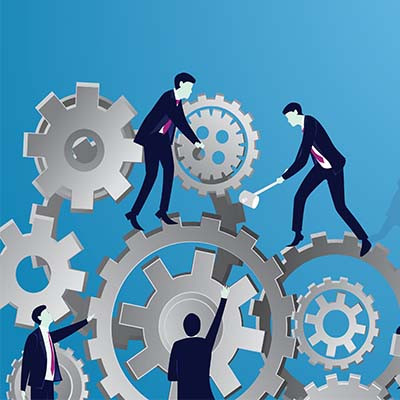 Nowadays, every company relies on some kind of software. It has immense value as it can be used to make business more efficient and help reduce costs. In order to get the most out of your software, it has to be continuously managed. This is done with three steps: leveraging the assets available, testing your strategies, and understanding what it is you have.
Make the Most of Your Available Assets
One of your first priorities is to find software that fulfills your needs. This is typically pretty simple to do. After all, your business may be complex, but there is probably software out there that can simplify nearly every aspect of it. Finding the right software, and having the right strategies to make effective use of that software have to be the goal.
Most businesses need productivity suites and payroll/accounting software as a base. As operations get more complex, so will the software you use. Many of the top-tier productivity suites have applications that can do multiple things for you, so knowing what your needs are, and how software will help, will go a long way toward solidifying a software strategy that will work for your business.
Most businesses realize early on that without the right software they will be spending more capital than they need to, which bogs business down, regardless of the industry you operate in. That's why most businesses look for some type of centralized software to handle scheduling, client support, time management, and a lot of the aspects every business has to deal with. The most popular is Customer Relationship Management (CRM), but as we mentioned earlier, the more complex your business gets, the more complex your software will get.
Managing Software Licenses
It's important to understand your software licenses to avoid major issues. A lot of software that you will use for your business will need to be renewed after a certain amount of time. Today, a lot of businesses have started paying for hosted software, which makes the licensing process extremely easy. You just pay per month for an application and you can access it on cloud servers anywhere you have an Internet connection.
If you choose to host your own software, however, you will need to manage your software licenses. Since each iteration of the software carries with it licensing responsibilities, you will find that it can be a pretty tedious process. At PCSOFT, we have processes that ensure that your software is not only legitimate, but also up to date to ensure that you are operating on the latest and most secure version of the software.
Understanding Your Software
Since software is a big deal for almost every organization, when it comes to managing the software you rely on, there is a laundry list of the things that you need to know. It's not just about compatibility and cost, although those are two of the more major factors.
To accomplish comprehensive software management, you'll want to produce a list of software and the requisite licenses they require. In this repository, you will want to break it down by the way the software is stored (endpoint, server, cloud, etc.), and you will want to include everything. From operating systems, to your CRM, to any productivity apps your staff uses.
Once you get the list built, with all the licensing information, you have to go back over the list and make sure that all of the software is legally being utilized by your company. This just puts any doubt to rest. It also gives you a chance to set reminders when critical software licenses expire, which is very useful if your IT department is focused on the litany of other issues your business has. As mentioned above, PCSOFT has a failsafe system that can accomplish all this for you.
You also have to know how your staff uses the software you have; or, more specifically, how they misuse it. Your software costs are more than just how much you pay for your software, they also are manifested in the time spent learning, using, and troubleshooting software. By having a central repository that allows you to track costs and spending on the applications your organization uses, it makes it easier to trim the fat if need be.
Managing software doesn't have to be filled with headaches. The trusted IT professionals at PCSOFT can work to keep all of your organization's software, hardware, and networking technology on the up and up. For more information call us today at 02 98730080.
Comments
No comments made yet. Be the first to submit a comment