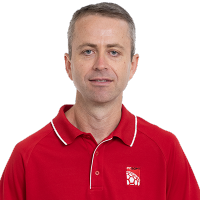 The Solid Value of Managed IT Services
We're always trying to get our message out, sharing how our services can bring value to just about any kind of business, seeing as just about every organization today relies on technology to some degree. This month, we thought we'd tell you a little bit about managed IT services and how they can help your business.
Our Experience with Industries
Perspective is a valuable thing, especially when you have to figure out solutions to as many problems as the average IT administrator. Not only are there occasionally real-time issues to resolve, there are also scheduled maintenance and other tasks that need to be resolved. Over time the IT professionals at PCSOFT have gathered a lot of perspective during our experiences managing companies' IT. It has made us what we are today.
However, perspective is only helpful if it can be applied practically. You need a complete view of a situation, but you will also need to understand the variables. As it pertains to your IT support, you will need to identify your IT challenges and how your operations are impacted by them. The most successful IT support team is the team that understands how your business needs to operate and provides you with the IT services that facilitate that.
Response Times
From the perspective of a business owner, many of the issues that pop up in their technology are sudden and stressful. That's why a lot of businesses choose to keep an IT administrator in-house. That way, there are no SLAs to refer to, travel time isn't a factor, and the issue can be resolved quickly. This makes sense, until your IT admin is swamped with work and what could have been a minor problem with managed IT services, turns out to be a major issue.
The MSP, however, proactively monitors all of your network-attached resources to ensure that all hardware is in working order, all software is patched and maintained, and all other IT-related issues are working as intended. With this constant remote maintenance, your business will see fewer IT problems and more uptime, productivity, and business. By avoiding incidents that make it critical to cut down response times in the first place, the potential response time issue, isn't one.
Services Offered
What is it that you need from your IT support resource? Do you need specialized experience with niche technologies? Greater control? Less responsibility? Improved communications? To meet security and compliance standards? A good managed service provider can help you with all these things, and more.
Your relationship with us gives you privileged access to the same professionals that we've cultivated relationships with. We have access to some of the best vendors in business technology. These relationships are some of the most underestimated benefits to working with a managed service provider.
Cost Savings
Consider the investment you would have to make to completely staff and equip an entire IT department with highly skilled professionals of the caliber and skill that we have. Now consider how you could better invest that money, having saved it by signing on with PCSOFT as your outsourced IT provider.
If you're looking to get something more out of the way your business takes advantage of technology, give us a call at 02 98730080.
Comments
No comments made yet. Be the first to submit a comment
By accepting you will be accessing a service provided by a third-party external to https://www.pcsoft.com.au/