PCSOFT Blog
PCSOFT has been serving the Smeaton Grange area since 2005, providing IT Support such as technical helpdesk support, computer support, and consulting to small and medium-sized businesses.
What If All Data Was Leaked at Once?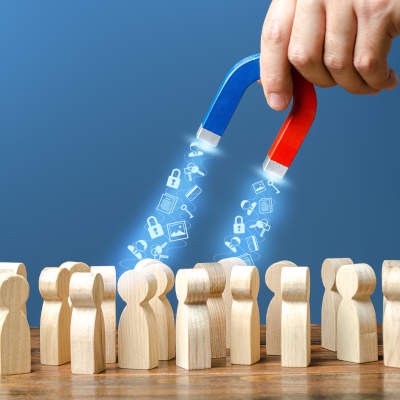 When you take a long look at cybersecurity, you need to understand that the main purpose of it is to protect people's ideas, people's identities, and people's effort. It isn't all about protecting money, even though that obviously is a consideration. This notion led us to a thought experiment that Gizmodo recently undertook: What would happen if all the data stored in the world was suddenly leaked, open for the world to see? We've put together some of the responses.
You Would See Immediate Indignation
One of the experts suggested that an immediate and total loss of data privacy would result in utter chaos. You would see people being fired by the dozen. A large percentage of marriages would fail immediately. The amount of litigation you would see immediately afterward would be incredible, and most people would have their most sensitive moments shared online, creating a culture of shaming.
After this initial whirlwind, however, something known as the Privacy Paradox would likely stabilize things. The Privacy Paradox, is the theory that people quickly adapt to any new news, even if it is shocking. It's fair to assume that since everyone would be in the same situation, people would accept the things that would normally be shocking to find out about another person. In a world of no secrets, you may find that you are "normal" compared to people you looked up to.
People would quickly get tired of scandal, because the morality and ethical norms would be so much different than they are today when most people's search histories, browser histories, messages, etc. remain private. That's not to say that people would be accepting of evil deeds, just that the deeds that would be considered immoral or unethical would not be as immoral or unethical when it came out that a large percentage of people participated in the same behaviors.
It's also fair to assume that the first notion people would have is to look up the data of the people they come into contact with the most, but we posit that most people would immediately look themselves up to see what kind of data they have out there. It doesn't matter how subversive a person's dataset would be, it would be shocking for everyone to have to live down their worst actions online as they sift through years and decades of online data.
Wealth Disparity Would Increase
Another popular opinion amongst the polled group is that the information asymmetry (a situation where one person knows more than the other) would result in relationships that were formed on the basis of trust, to fall apart quickly. In business, this would have dire consequences for many relationships; and it would destroy the idea of a trade secret. This would give the people with more wealth the ability to overtake any business they choose, since intellectual property would be effectively public information. This would result in small businesses failing at an alarming rate and a society where a large percentage would be quickly impoverished.
Total Societal Entropy
The first part of this has to do with how this massive data dump is presented to people. If it is just dumped on society, it would take millions of years to sift through it, but if it were dumped on society in the form of a giant searchable database, it would be overwhelmed almost immediately. No computing structure in the world could welcome that kind of traffic.
The second part would be the end of organized society as we know it. The financial institutions, the governments, and any other major private or public institution would have to halt operations immediately to account for all the nefarious activities that would go on.
The third part would be a complete restructuring of everything. Any security that was mitigated by the giant data dump would have to be rebuilt, which would take years.
What's worse is that if this happened, people would be in fear of it happening again. It would send society back at least 100 years, but more likely it would either be an extinction event or it would unify society.
Pretty bleak? Yes. Thankfully, it's just a conceptual thought experiment. It goes to show how important your privacy is.
Luckily, the horrific event of a massive data dump that would expose all the world's information is not something that will happen if we have anything to say about it. If you need help securing your business' data, or to learn more about what we can do to give you options regarding data privacy, call us today at 02 98730080.
Comments
No comments made yet. Be the first to submit a comment